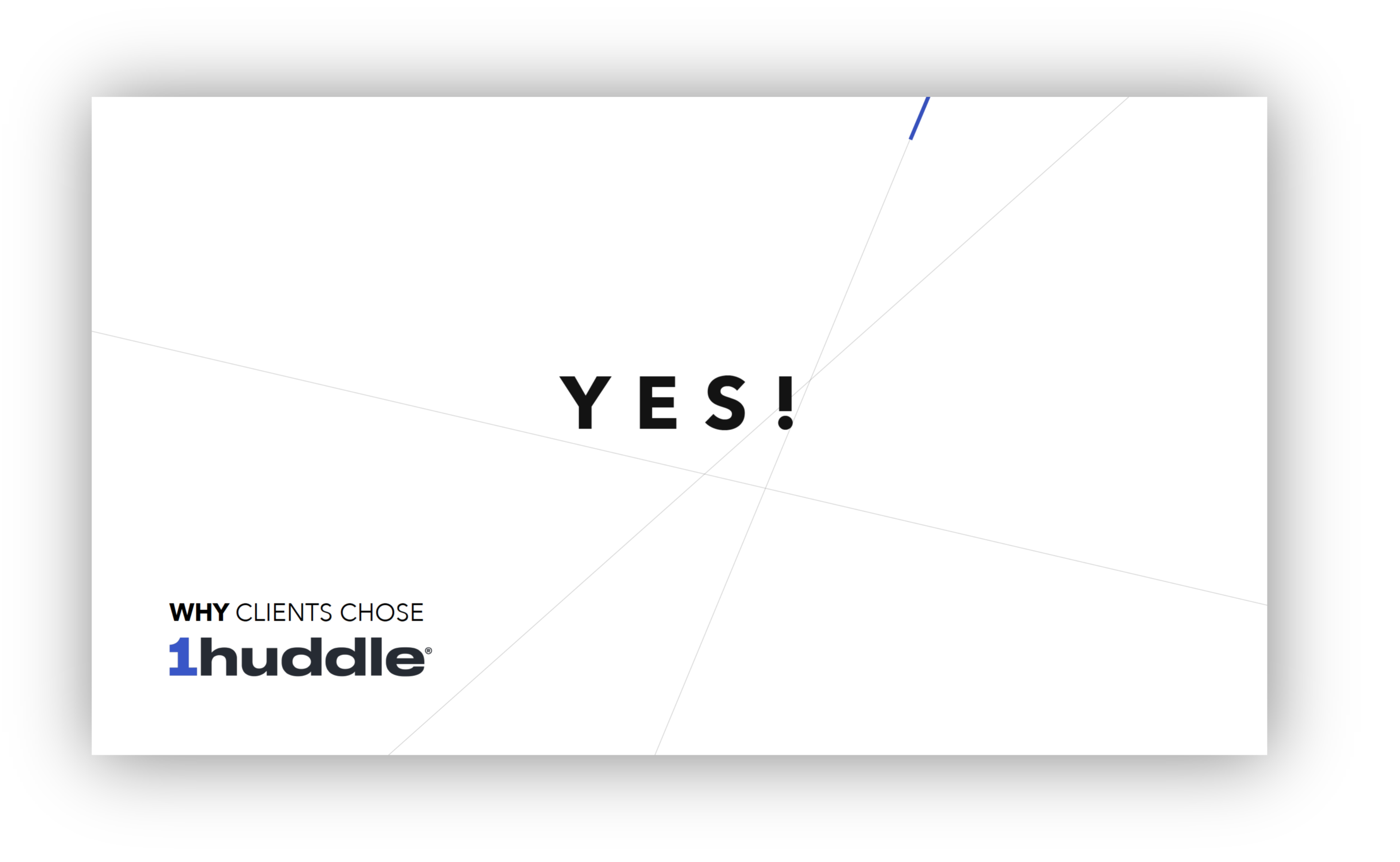 Why Clients Chose 1Huddle
Many of our clients were hesitant taking that initial jump but then began wondering why they didn't use 1Huddle sooner.
We wrote this to help makes things easier...well actually our clients wrote this. See what they have to say!
Goodbye fluff. Hello fast and fun.
Legacy learning management systems are full of features and fluff you don't need. 1Huddle is fast, fun, and exactly what you need to prepare your people to work.